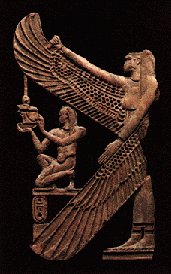 In Memory
Dodi Al-Fayed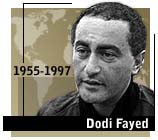 ---
only son of Mohamed Al-Fayed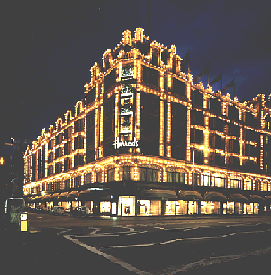 DODI FAYED
Born: 1955 in Egypt; only son of Egyptian billionaire Mohamed Al-Fayed, owner of London's prestigious department store, Harrods. The younger Fayed, born in Alexandria, Egypt, was the only child of Mohammed Fayed's marriage to the late Samira Khashoggi, the sister of billionaire arms dealer Adnan Khashoggi.
Education: Attended exclusive Le Rosey school in Switzerland; British military academy Sandhurst. Fayed was a graduate of the British Army's elite Sandhurst military Academy and once served as a junior officer in London for the United Arab Emirates.
Career: Attaché in the United Arab Emirates embassy in London. Co-produced or co-financed a number of films, including Oscar-winning "Chariots of Fire," "World According to Garp," "FX," "Hook." In London and Hollywood, he worked in movie production, co-financing the 1981 Academy Award-winning British film "Chariots of Fire," as well as financing "Hook," "The World According to Garp" and "F/X." Fayed was a respected film producer, with credits including the Academy Award-winning "Chariots of Fire" and "The World According to Garp."
Marriage: 1987, U.S. model Suzanne Gregard; married for eight months. Dodi's eight-month marriage to Suzanne Gregard, a former American model, ended amicably in 1987.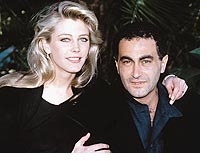 Family: Father Mohamed Al-Fayed is a billionaire businessman. Mother separated from father just months after Dodi's birth. Stepfather and aunt died in car crash. Fayed was from a prominent Egyptian family. His father, Mohamed Al-Fayed, owns the London department store Harrod's and the Ritz Hotel in Paris.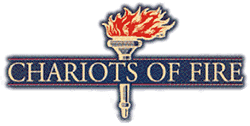 Dodi Fayed, who won an Oscar as producer of the 1981 film "Chariots of Fire," was not well-known in Britain until his name was linked romantically to Diana. Dodi Al-Fayed formed the production company Allied Stars that helped to finance six films over the past 17 years, including "Chariots of Fire," which won the Oscar in 1981 for best picture. He also produced "Hook, which starred Dustin Hoffman, and in 1995 produced "The Scarlet Letter" with Demi Moore. He also helped finance "Breaking Glass," (1980), "F/X" (1986) and "F/X2 -- The Deadly Art of Illusion" (1991).
Fayed's father was well-known in Britain. He had come from Egypt and ended up owning some of Europe's flagship businesses, including Harrods. But he has never attained the British citizenship he craved. He flew in private helicopters and sailed in extravagant yachts.
Al Fayed claimed he came from an old family of cotton traders, but actually was the son of a poor school teacher. Al Fayed gained further notoriety by handing out cash to members of Parliament, to help in his efforts to buy Harrods.
In many ways, Fayed and his father were viewed here as Onassis-like characters, super-rich outsiders in Camelot.
Mohammed Al-Fayed, the son of a schoolteacher, was born in Egypt 63 years ago. Through a combination of shrewdness, connections and luck, he struck it rich in the oil business before moving to Britain in the early 1970s.
Dodi grew up in a world of privilege, dividing his time between family homes in Egypt and France.
He attended the exclusive Le Rosey school in Switzerland and did a short stint at Sandhurst, the British military academy for young men seeking social status. Later he worked briefly as an attaché in the United Arab Emirates Embassy in London.
He had homes in New York, London, Paris, Los Angeles and Switzerland.
He also became a fixture on the London nightclub scene, a lover of fast cars and beautiful women.
Other acquaintances described Fayed as a dark, curly-haired Hugh Hefner. He "collected celebrities" as well as women, they said, and sat back quietly at his own lavish parties to watch them have a good time. His guest lists included actors Tony Curtis, Ryan O'Neal, Farrah Fawcett and Brooke Shields.
He was even less involved in business with his father, who had never designated a family heir to run the store. A spokesman for Harrods said Dodi spent about a third of his time on "product development" for the store.
"He had an office in the store but never walked around as if he were the owner's son," the spokesman said.
Meanwhile, his father was becoming a pillar of British society.
He bought Harrods, Punch, the Scottish castle of Clan Ross and a number of other emblems of empire. He employed 5,000 people, steered major investment into Britain and once averted a national currency crisis by persuading his friend, the Sultan of Brunei, to keep billions of pounds in sterling rather than switch them into dollars.
Harrods gave Fayed an in with Buckingham Palace.
But Fayed's purchase of Harrods, for $900 million in 1985, was also to bring him discredit and prevent him from achieving one goal that had eluded him -- British citizenship.
Many who know him believe that the Fayed had more than just his son's romantic feelings in mind when he invited Diana to vacation with his family in the south of France in July.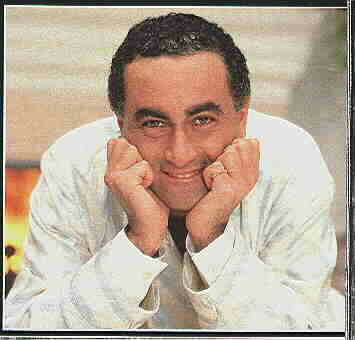 Friendship with Princess Diana.
Dodi and Diana had met 10 years earlier in 1986 -- when his polo team beat Prince Charles' team in a match at Windsor Great Park -- but there was no hint of romance until the recent vacation. They were reacquainted in July 1997, when Diana and sons went on St. Tropez vacation with Dodi and his father; Diana and Dodi spend several weeks in each other's company. Then, after Di turned up last month on Dodi's yacht, British papers began reporting that the elder Fayed was eager to see the couple married
If there was a suitor who could offer Princess Diana some privacy and peace of mind in the style to which she was accustomed, it was Dodi Fayed.
The son of the Egyptian self-made billionaire who owns Harrods department store, Fayed had bodyguards and private planes. He had the use of 11 luxury homes from Manhattan to the French Riviera.
When the 41-year-old playboy fell for Diana this summer and whisked her to the Mediterranean on his father's 190-foot yacht, a friend of his said, "He sees himself as Aristotle Onassis and Diana as his Jackie O."
Diana apparently felt the same way. "I think Di understands why Jackie Kennedy married Onassis," the Daily Mail's royal watcher, Richard Kay, wrote at the time. "There was this extraordinary circus around her, and he offered the opportunity to get away from it." .
In the last weeks of her life, Diana finally found happiness

Aug. 31, 1997: Dodi Fayed and Princess Diana killed in car crash in Paris.
Fayed, 42, and Diana, the 36-year-old princess of Wales, were killed in a car crash in Paris early Sunday.Their deaths in a Paris tunnel car crash while fleeing photographers early Sunday shattered that protective cocoon.
The body of Dodi Fayed was brought back to Britain on Sunday for burial in a country that denied his father citizenship but welcomed his millions in investment.
In London, a police motorcyclist and two police cars escorted the hearse carrying Fayed's coffin, which was draped in a black cloth with gold lettering, to the Regent's Park Mosque. About 50 people were waiting outside.
A spokesman had dismissed reports Al Fayed's son would be buried in Egypt. "He's very patriotic about this country," said Michael Cole. Fayed's father -- Mohamed Al Fayed, owner of Harrods department store in London and the Ritz hotel in Paris -- wants his son to be buried in Britain, a family spokesman said earlier Sunday.
Sunday night, the hundreds of twinkling lights on Harrods were switched off. Spotlights illuminated the Union Jack flags flying at half-staff at the department store in London's upscale Knightsbridge neighborhood.
There was a small display of flowers left outside, much smaller than the piles of bouquets that hundreds carried to Buckingham Palace and Diana's residence, Kensington Palace.
"Diana and Dodi, you will both be missed by the nation," said one message.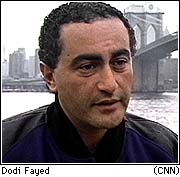 Dodi al-Fayed buried
Dodi al-Fayed of Egypt, was laid to rest Sunday night in a private ceremony at Brookwood Cemetery following a Muslim service at the London Central Mosque in Regents Park.
Following Muslim tradition, Dodi was buried within 24 hours of death and had been wrapped in a shroud of three pieces of white cloth before being placed in the coffin.
The body of the heir to the Harrods fortune had been brought earlier in the day from Paris, where he was killed in a car accident along with Diana, Princess of Wales and their chauffeur.
Al-Fayed's coffin was draped in a black lined cloth with gold lettering, believed to be from the Koran. Police officers flanked the coffin as it arrived at Regent's Park mosque for a service lasting just under half an hour.
Dodi's father, Mohamed al-Fayed, and the Egyptian ambassador to Britain attended the ceremonies.
The British Press Association reported that, as with all Muslim deaths, the coffin was positioned facing east toward the holy city of Mecca during the service.
At the end of the prayers there was a rush of worshippers, with 15 to 20 people carrying the coffin on their shoulders. According to Islamic belief, those helping to carry the deceased themselves receive a blessing.

Dodi Al-Fayed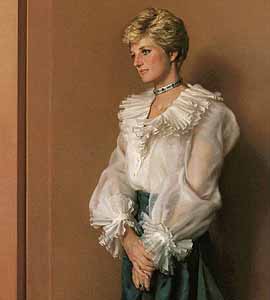 Princess Diana

In the last weeks of her life, Diana finally found happiness Friday, September 05, 1997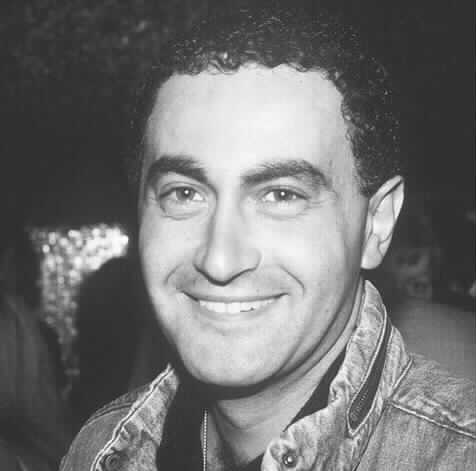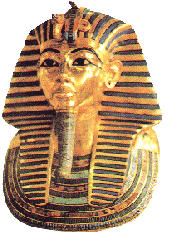 The National Anthem
My homeland, my homeland, my hallowed land,
Only to you, is my due hearty love at command,
My homeland, my homeland, my hallowed land,
Only to you is my due hearty love at command,
Mother of the great ancient land,
My sacred wish and holy demand,
All should love, awe and cherish thee,
Gracious is thy Nile to humanity,
No evil hand can harm or do you wrong,
So long as your free sons are strong,
My homeland, my homeland, my hallowed land,
Only to you, is my due hearty love at command.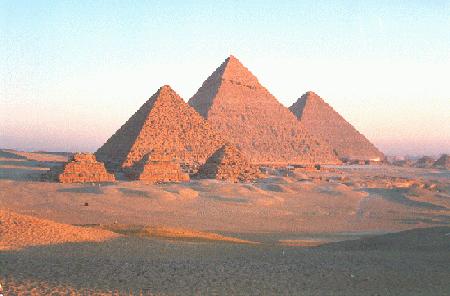 The Great Pyramid Built by king Cheops (IVth. Dynasty), circa 2690 B.C., the Great Pyramid covers an area of 13 acres. Its height, originally 146 metres, has now become 137 metres after the erosion of its peak. The total volume of its stones amounts to 2.5 million cubic metres. - The ancient Egyptian's aim in building the pyramids was that they should serve as sepulchers of their Pharaohs, to preserve their bodies for they believed in resurrection and immortality.
The Second Pyramid The Second Pyramid was built by King Chefren, the son of Cheops. Its height reaches 136 metres. Part of the pyramid still bear traces of the outer casing which covered it.
The Third Pyramid This smaller pyramid was built in the reign of "Menkaura", the son of Chefren. Its height is 62 metres. The lower wall of this pyramid is encased in a layer of granite.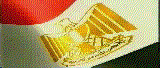 Midi playing is Chariots of Fire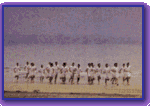 The music of Vangelis for David Puttnam's production of Chariots of Fire.
ERNIE WATTS
Album Title : CHARIOTS OF FIRE Year Of Release : 1982 Label : QWEST Producer : Quincy Jones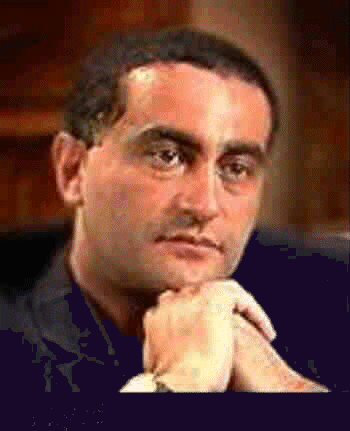 website designed by ElleWeb ................................
All comments Welcome--email: ElleWeb@writeme.com
Thank you for remembering DIANA.
© 1998, 2000 ElleWeb. All Rights Reserved. Created 7/26/98 Modified 11/20/99

Book Selections
click on cover to order

Visit Gardens, a virual garden center, designed by ElleWeb.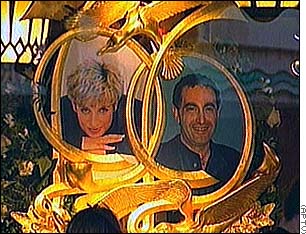 Sculpture Unveiled
At Harrods, an 8ft-high bronze sculpture was put up in one of the front facing windows.
Two bronze framed photographs of Diana and Dodi, encrusted with seagulls and other birds,
are mounted on a plinth above a slowly trickling waterfall surrounded by foliage and four everlasting candles.
Mr al-Fayed's spokesman said: "We decided simply to set the shrine up overnight
rather than have it unveiled because we didn't want accusations of trying to compete with other memorials.
"The shrine symbolises Diana and Dodi's last holiday together, when they were both very happy."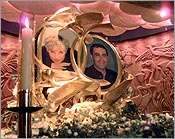 Please Visit the Official Web Site for Dodi Al Fayed
alfayed.com - The Official Web Site carrying a comprehensive database of newspaper articles relevant to Mr Mohamed Al Fayed's interesting life.
The site is launched with the story of Diana & Dodi as seen through the eyes of the media, including their love affair, the tragic Paris accident, the funeral and the aftermath - with personal comment from Mr Al Fayed.
Also included are photographs chosen by Mr Al Fayed as his personal favourites of Diana & Dodi and a guest book for well wishers.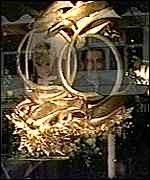 Gardens Gift Picks! Click cover to order!